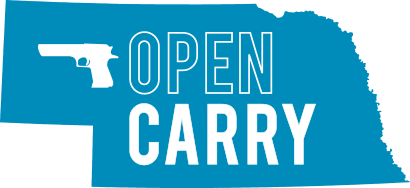 Events
Upcoming Events
No upcoming events have been scheduled as of yet. If you'd like to plan or promote an event, please contact us.
Open Carry Dine Out – 5 Apr 2014
Interested in hanging out with like-minded Americans while exercising our Second Amendment right? You're in luck! Come join us in Lincoln, NE (Village Inn on 27th and Cornhusker Hwy) on Saturday, April 5th from 6:00pm to 9:00pm (feel free to come for all or only some). You are encouraged to open carry (legally) at this event, but you are not required to by any means. Let us know if you have any questions!
NFOA Day at the Legislature – 18 Feb 2014
From nebraskafirearms.org: "It's official! We are going to have a NFOA Day at the Legislature. Mark your calendars. We have Room 1524 reserved for us on February 18th. Meeting begins at 8:00 a.m.
"We have invited several senators to this event. We will quickly review the bills we are watching this year, our priority bills, and what you need to know about how to impact the progress of those bills..." See more...
Campus CCW Restriction Protest (2-6 Apr 2012)
From Nextgen Journal: "Students across the nation will be participating in the Empty Holster Protest, a week-long event sponsored by campus chapters of Students for Concealed Carry (SCC). The organization was born following the tragic massacre of students at Virginia Tech and hopes to educate students about their right to self defense on campus. Many universities do not allow licensees to carry their weapons on campus grounds, and SCC believes this restriction makes students an easy target for criminals. Students plan to wear their empty gun holsters on campus next week in silent protest of restrictive campus policies. This year's event runs from April 2-6, with 130 campuses participating..."
A small number of students participated and handed out flyers at Doane and UNL (Nebraska Students for Concealed Carry).