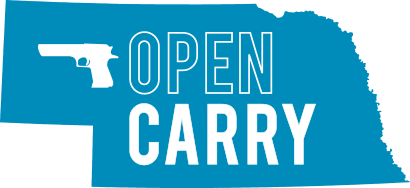 Nebraska Open Carry Privacy Policy
Welcome to neopencarry.org, herein referred to as the "Site."
If you choose to use our Site, then you agree to the terms of this Policy.
Information Collection and Use
We collect no personally identifiable information (PII) through our Site.
Service Providers
We use Google Analytics to help us better understand how our Site is used.
Log Data
Whenever you visit our Site, we collect standard information that your browser sends to us that is called Log Data. This Log Data may include information such as your computer's Internet Protocol ("IP") address, browser version, pages of our Site that you visit, the time and date of your visit, the time spent on those pages and other statistics. This is only stored by Google; we do not maintain our own copy of this Data.
Cookies
Cookies are files with data that is commonly used an anonymous unique identifier. These are sent to your browser from the website that you visit and are stored on your computer's hard drive. Our website uses these "cookies" (for Google Analytics) to collect information and improve our Site.
Links to Other Sites
Our Site may contain links to other sites. If you click on a third-party link, you will be directed to that site. Note that these external sites are not operated by us. Therefore, we strongly advise you to review the Privacy Policy of these websites. We have no control over, and assume no responsibility for the content, privacy policies or practices of any third-party sites or services.
Changes to This Privacy Policy
We may update our Privacy Policy from time to time. Thus, we advise you to review this page periodically for any changes. Any changes published to this page are effective immediately.
Contact Us
If you have any questions or suggestions about our Privacy Policy, do not hesitate to contact us. If you have not yet reviewed our Terms of Use, please do so at neopencarry.org/terms-of-use.