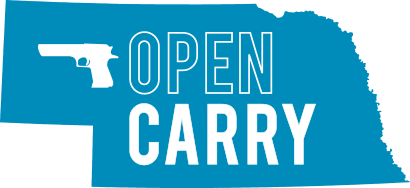 Nebraska Open Carry Terms of Use
Welcome to neopencarry.org, herein referred to as the "Site."
BY ACCESSING, BROWSING OR USING THE SITE (INCLUDING YOUR SUBMISSION OF INFORMATION TO THIS SITE), YOU ACKNOWLEDGE THAT YOU HAVE READ, UNDERSTOOD AND AGREED TO BE BOUND BY THESE TERMS OF USE, INCLUDING THE PRIVACY POLICY, AND TO COMPLY WITH ALL APPLICABLE UNITED STATES LAWS AND REGULATIONS. You agree that the Terms of Use, combined with your act of using the Site, have the same legal force and effect as a written contract with your written signature and satisfy any laws that require a writing or signature. You further agree that you shall not challenge the validity, enforceability or admissibility of the Terms of Use on the grounds that it was electronically transmitted or authorized.
By using this Site, you agree to abide by the following terms:
You agree to use the Site only for lawful purposes and only for your own personal, non-commercial use.
The content of the Site belongs to Nebraska Open Carry and to the original creators of the content. Any usage of our content must be properly cited so as to make clear the content came from this Site and to give credit to the creator(s).
You may not use the Site to transmit, post, download, distribute, copy, display publicly, store or destroy material (a) in violation of any applicable law or regulation, (b) in a manner that will infringe the copyright, patent, trademark, trade secret or other intellectual property rights of others or violate the privacy or publicity or other personal rights of others or (c) that is libelous, obscene, offensive, threatening, defamatory, abusive or hateful.
You are prohibited from violating or attempting to violate the security measures on the Site, including, without limitation:

Attempting to probe, scan or test the vulnerability of the system or network or to breach security or authentication measures without proper authorization;
Attempting to interfere with service to any user, host or network;
Sending unsolicited e-mail, including promotions and/or advertising of products or services;
Hijacking all or any part of the Site content, deleting or changing any Site content, deploying pop-up messages or advertising, running or displaying this Site or any Site content in frames or through similar means on another Site, or linking to the Site or any page within the Site, without our specific written permission;

If you engage with the site through the available commenting features, you agree to remain civil and respectful and will avoid using vile language and will seek to foster rational, useful discussion. You agree to allow moderators to remove any comments deemed in violation of these terms.
We have absolute discretion to determine if any use violates these rules and to act as we deem appropriate in the event of any violation. Violations of system or network security may result in civil or criminal liability. We will investigate occurrences which may involve such violations and may involve, cooperate with, and make disclosures to, law enforcement authorities in identifying and prosecuting users who are involved in such violations.
If you have not yet reviewed our Privacy Policy, please do so at neopencarry.org/privacy-policy.